A week ago I was pulling an horrific all-nighter, putting the finishing touches on the video for They Don't Deserve Me. I'm not sure I have got those missing hours of sleep back yet as the following days have been absolutely packed!
---
Firstly, I met with Ica of the Creative Me podcast to talk about my new single. Saying that, we probably spoke more about my history as a musician than They Don't Deserve Me itself, but the half an hour ramble prove to be really enjoyable, set against the backdrop of Aberdeen's now defunct Anatomy Rooms. Hear our chat on the 28th of October on Spotify, Apple and even Soundcloud (which is free for any and everyone).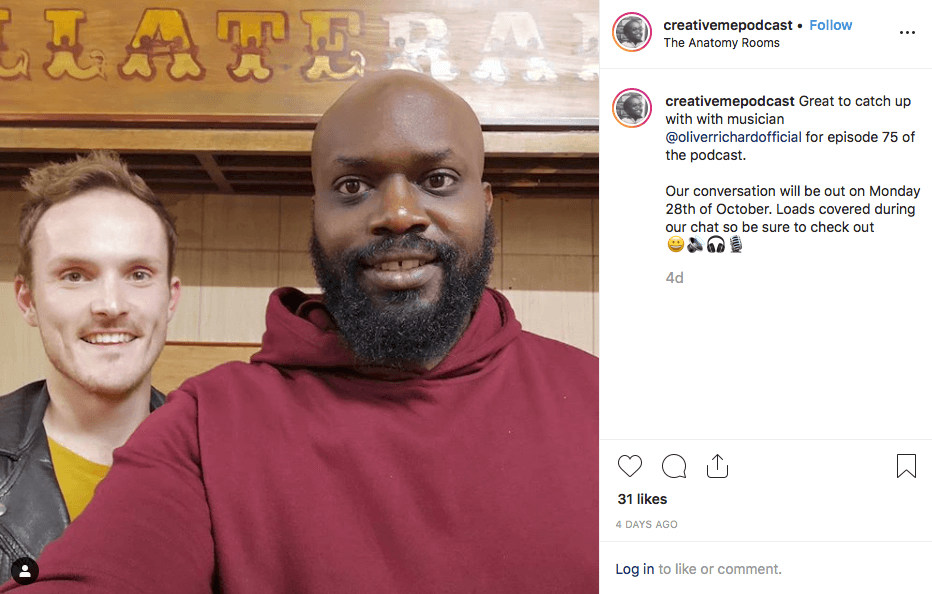 ---
Next, I entered the John Byrne Award:
"The John Byrne Award is a free, online exhibition, competition, and community, welcoming people who seek a deeper understanding of the values that drive our beliefs and actions… We accept any creative work, 365 days a year, from everyone over 16 years old living or studying in Scotland. All our creative entries question values."
Having written TDDM intuitively, I now had to examine the work from a more intellectual anlge, and decide on an overarching question that gave a specific meaning to the song and its video. I decided to go provocative and settled on "Is True Arrogance Worse Than False Humility?". Click on that title to see my entry.
Should I be chosen at the end of November, I'll win £250 and add another accolade to my resume. If I were to be chosen as the annual winner, I'd get £7000. Ultimately however, my motivation for entering has been to bring the song to new listeners; it seems like a fantastic platform to reach other creatives across Scotland.
---
On Friday night I opened for Icelandic stoner rock band Volcanova, in the Cellar, Aberdeen. It was a great set despite the fact that my voice has been slowly vanishing for the last few days due to some weird cold that presents almost no other symptoms. Having taken a vow of silence on Thursday, my vocals returned to carry me through the half-hour set, ultimately collapsing on the final note of the final song.
---
Next up, I have a radio interview with the guys at 57 ° North tomorrow night (21.10.19) from 8-10pm…
Aberdeen people can tune in on 99.8FM.
The show can be heard online here.
If you can't listen live, the show remains online for another week here.
What is more, this radio interview may include a filmed acoustic session, but as of yet it hasn't been confirmed so I can't promise that will go ahead.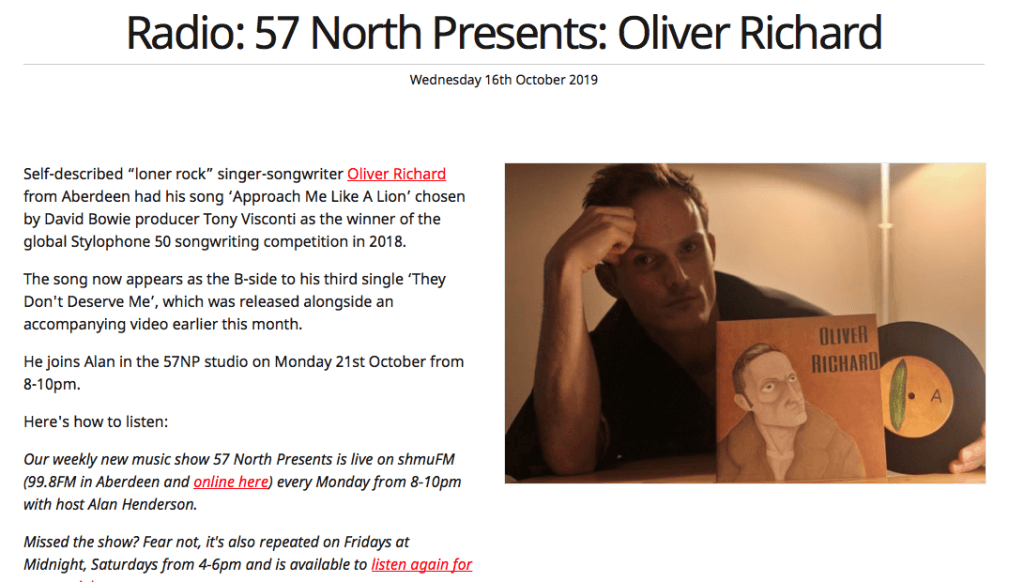 ---
Finally, I've added a vinyl bundle to my Bandcamp page so, if you wish, you can buy my last three records in one fell swoop and save a bit of dough at the same time.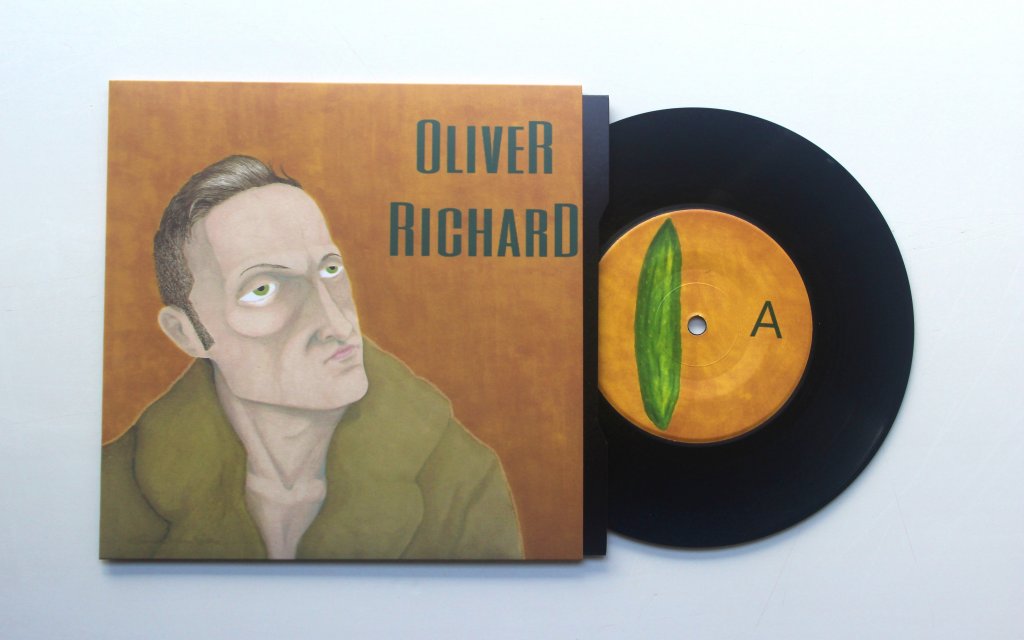 No record player? No worries.
All my music is available to stream and download online from all the usual places including Amazon, Apple Music, Spotify and Google Play. Click on the following button to pick your poison.
---
---
I have an embarrassment of riches in terms of news to share just now; there is even more to follow, but once the next fortnight is down I promise I shall vanish from you inboxes for a while.
Thanks for buying records,
Thanks for listening online
Thanks for watching the video
Thanks for coming to the shows
Thanks for the kind messages
Oliver