Dear all,
I want you to be the first to know that I have a new single coming out on the 31st of October: it is called Fierce Ghosts.
---
This release marks the first time I have collaborated with other musicians; up till now I have always written, recorded and performed alone. However, after supporting him on an album launch earlier this year, Craig John Davidson will feature on this track with a guest verse and delicate acoustic guitar.
Recording began the week before lockdown, with Craig and I subsequently sharing files online. I pulled the entire song together in a makeshift studio I'd set up in my flat – everything was tracked and mixed in the spare room.
---
Not only was Craig welcomed into the fold, but another incredible artist entered the fray; Dr Creamy Lips has remixed Fierce Ghosts into an amazing electro-pop storm for the B-side.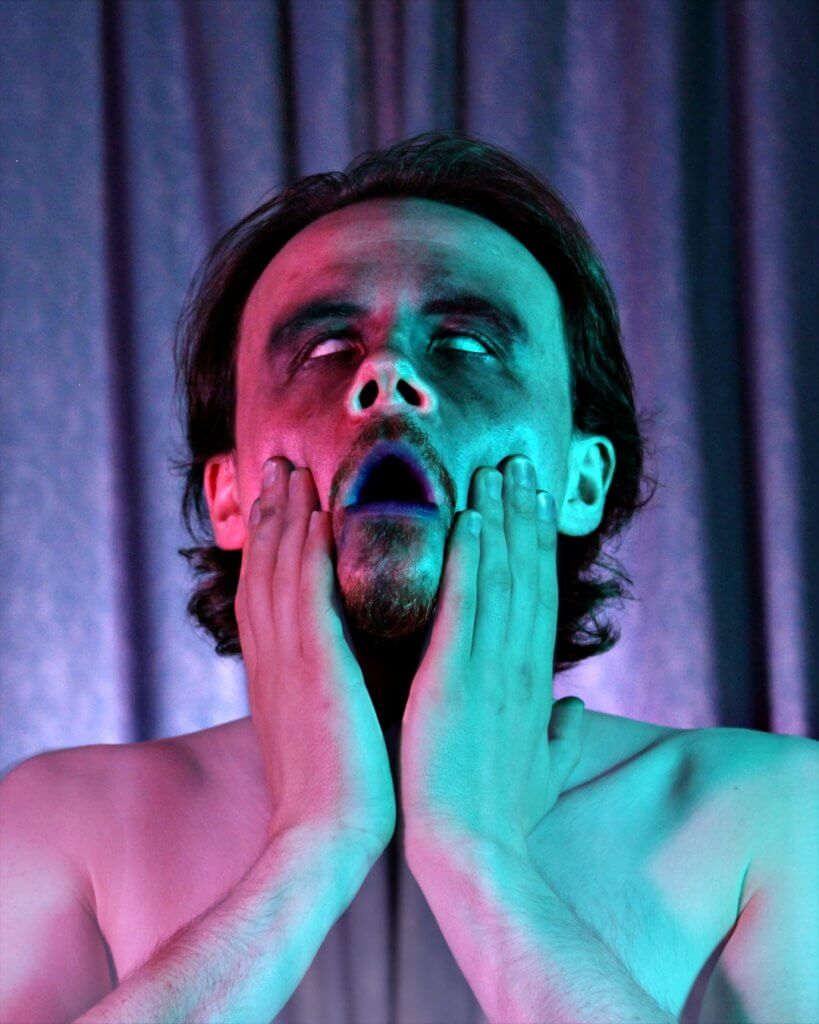 ---
The boys made it over to my home in early September and willingly submitted to my warped artistic vision. We three 30 somethings got the makeup bag out and channeled our inner ghosts.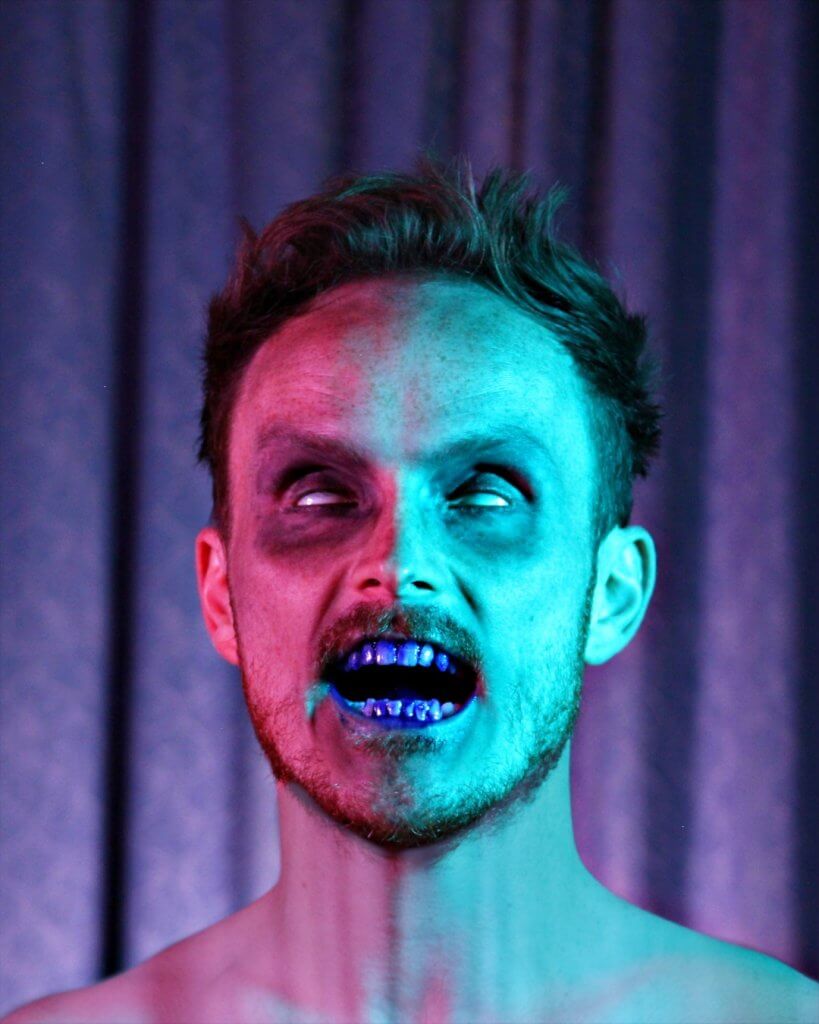 ---
The layout for this single is being handled by my good friend Anna (graphic designer extraordinaire). She has tapped into the vibe of the photos I shot in my living room, and created a complete aesthetic for the release. Check out the front cover below:
---
Because the song's so strong, and the artwork so striking, I've decided to release Fierce Ghosts on limited edition 10″ vinyl as well as digitally. It had to be 10 inches as Dr Creamy's remix is almost 7 minutes long! These records are delayed due to all the stuff everyone already knows about, but you can pre-order NOW from my Bandcamp! This would be a massive support as the release is entirely self-funded.
If you use Spotify, please pre-save using the button below, even if you are going listen on release day. This really helps me out with their hostile algorithms!
If you want a taste of what is to come, I've been uploading video teasers to my socials – just pick your poison to hear how the track sounds…
---
The song is gorgeous and ugly by design.
The remix is a total earworm.
The vinyl will be sumptuous. 
The video (which I am still working on) is shaping up to be utterly unique.
For now you can pre-order at my Bandcamp (the best way to support independent musicians), or with your preferred online music provider; just click on the button.
More details to follow,
Love,
Oliver